Department Of Justice May Reopen Emmett Till's Case
The United States Department of Justice is considering reopening Emmett Till's 1955 case after a meeting with Till's cousin Deborah Watts, who's the co-founder of the Emmett Till Legacy Foundation, and Attorney General Jeff Sessions took place.
According to Okayplayer.com, activist and member of the Emmett Till Justice Campaign Alvin Sykes was also present at the meeting. Reportedly, Sessions expressed a great desire to reopen the case that acquitted Till's murderers who never paid for what they did to the then 14-year-old. "He said no one gets a pass," Watts revealed.
Watts also told the Chicago Tribune, "He's [Sessions] definitely open to looking at cases that should be reviewed, and cases where there are no answers for loved ones who have experienced the murder of their loved ones."
This sudden decision is now being considered because of Carolyn Bryant Dunham's -- the woman who claimed that Till whistled at her -- admission that she lied about the whole thing. In 1955, she insisted that the teen made "verbal and physical advances" at her. But back in January 2017, the now 82-year-old spoke to Timothy Tyson, the author of the bookThe Blood of Emmett Till, and came clean.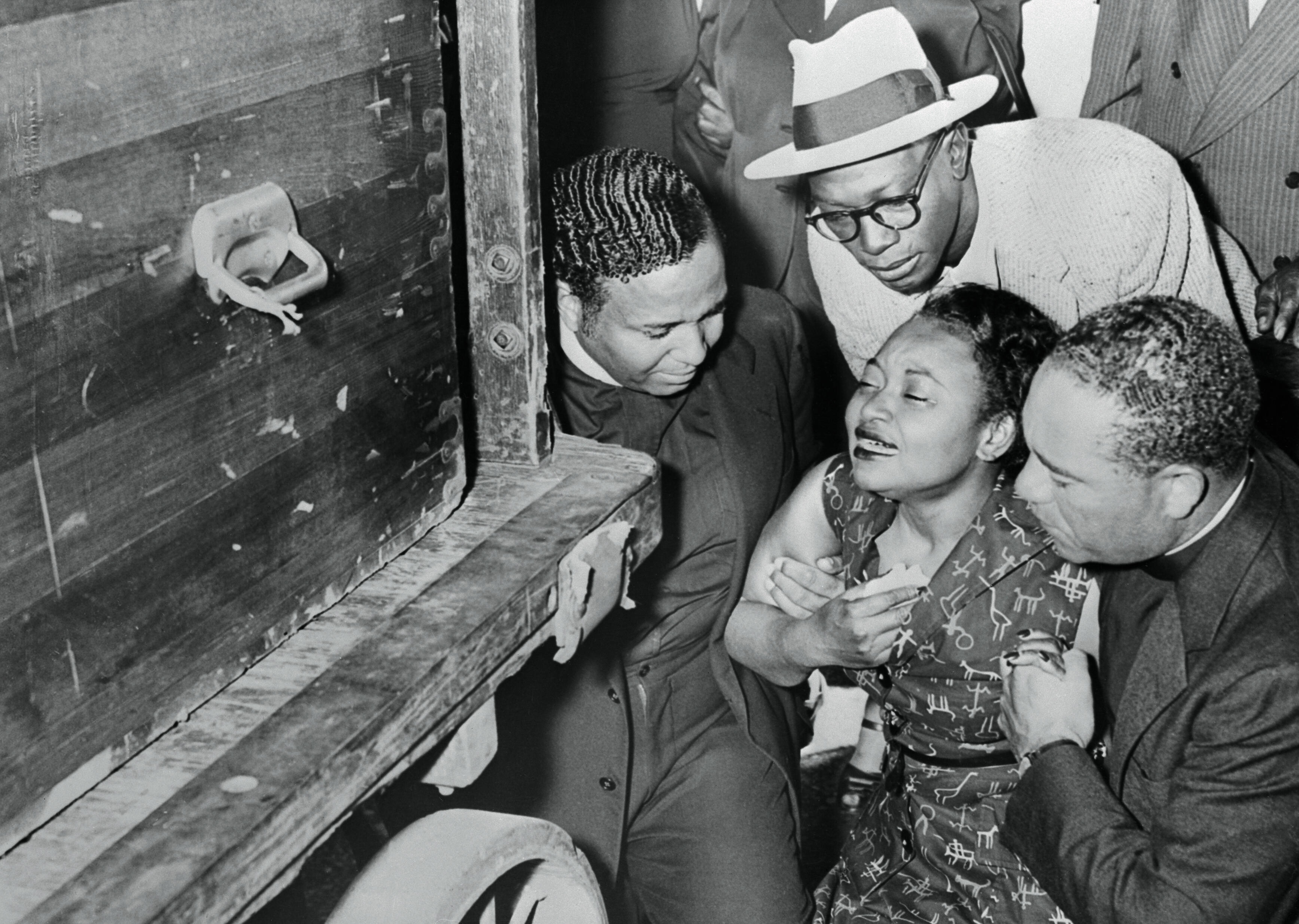 That part's not true," she told Tyson, when asked Till really flirted with her. "When Carolyn herself [later] lost one of her sons, she thought about the grief that Mamie must have felt and grieved all the more," Tyson later told Vanity Fair.
Acting Assistant Attorney General T.E. Wheeler II wrote U.S. Rep. Bennie Thompson about this interest to revisit the case. "The Department is currently assessing whether the newly revealed statement could warrant additional investigation," he said. "We caution, however, that even with our best efforts, investigations into historic cases are exceptionally difficult, and there may be insurmountable legal and evidentiary barriers to bringing federal charges against any remaining living persons."
Photo: Getty Images